Sunscreen Company in Mesa, AZ
Are you looking to block out harmful UV sun rays from your home by installing sunscreens over your windows? At Lines Sunscreens, LLC in Mesa, Az, we give you the freedom to choose from a range of tailor-made sunscreens for your home.
We also ensure you receive the utmost protection, whether custom-made sunscreens for windows or a replacement screen door. We also offer our best advice to anyone wanting a DIY window sunscreen.
The services we offer include the following:
Screen Repair and Installation Services
We offer reliable, cost-effective, and quality screen repair and installation services. We take a step further to ensure you get value for your money.
We offer super screens, screen doors, and even rolldown shades. Are your frames in good shape but need screen repair? Please bring them to us and save money.
We offer excellent quality services at a pocket-friendly price. You don't have to break the bank for a screen repair.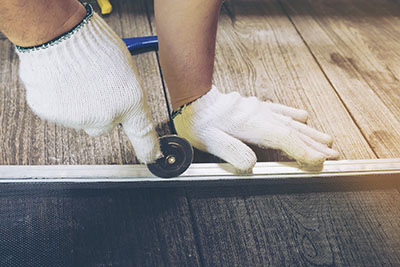 Screen Repair
One of the best ways to keep bugs out of your home is by keeping your screens in perfect shape. Consistent screen repairs are one way of maintaining the screens in good condition.
To ensure the longevity of your screen repair, we offer a variety of high-quality materials to choose from.
Our trusted brands, including Phifer SunTex and Textilene Mesh, offer durable, low-maintenance options. Alternatively, for added durability, we recommend Superscreen (Nano50), which is tear-resistant and keeps pests out.
Our selection of superior materials boasts excellent sun protection and the ability to withstand damage from ripping or tearing.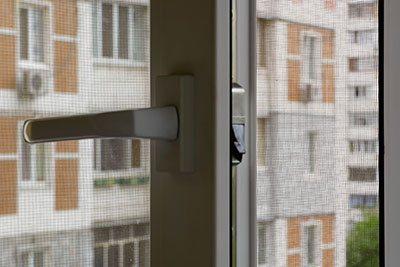 Screen Door Installation
Bugs can stop you from enjoying an evening breeze or warm air in your home. But with screen doors, you can avoid those annoying bugs.
Our super amazing patio screen doors are designed to withstand damage as much as possible. We ensure the frames are strong enough to withstand strong winds and heavy rains.
We use some of the highest quality materials available today for the screens so that you can rest assured that they'll hold up well over time.
If you're struggling to find a screen door replacement for a door that doesn't fit standard sizes, don't worry! We have you covered with our custom-made screen doors. You will get a perfect fit, plus your screen solution will be perfectly tailored to your home or business.
We pride ourselves in our craftsmanship and attention to detail, so you are sure all our custom doors are of the highest quality.
Roll Down Shades
Rolldown shades are an effective solution to block out the sun's rays. They don't obstruct any aesthetics of your room. When installed correctly, you can simply pull them down to enjoy instant relief from the bright Arizona light and heat.
It doesn't matter how bright the sun is shining in your room. These shades offer an efficient way to control the light and heat entering your space.
We offer a wide range of roller shade styles and options for homeowners in Mesa, AZ. We ensure you'll find the perfect fit for every room in your house.
We are geared towards helping you select the ideal roller shades that meet your unique needs and preferences. Whether you're looking for shades to enhance the aesthetic appeal of your home or to provide privacy and light control, we've got you covered.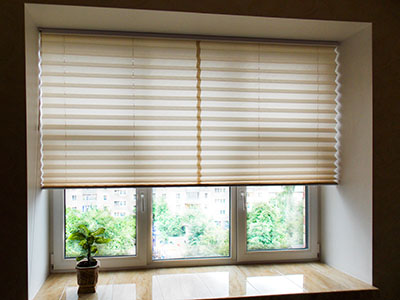 DIY Screen Installations
If you prefer to take your own window measurements and install screens yourself, we can help. We'll create custom screens based on your specific measurements and provide you with an easy installation guide to make the process as easy as possible.
By doing the installation yourself, you'll save money on labor costs. There's no minimum order required for DIY projects, and we also offer repair and rescreening services for any job, big or small.
Our experienced professionals can answer any questions and provide detailed advice throughout the process. With our guidance, you'll feel like an expert once you are done.
Frequently Asked Questions (FAQs)
Are Window Sunscreens Worth it?


Yes, window sunscreens are worth it as they prevent heat transfer that usually occurs on the glass surface. As a result, it brings various benefits to a space. Sunscreen reduces energy use by preventing the heat from escaping through the windows, thus reducing the air conditioning required during summer. It also makes the home comfortable by limiting the heat getting into the house.
Also, window sunscreens have an array of attractive designs, which makes a space more appealing. Furthermore, they protect from UV radiation which has effects such as causing fading on home fixtures.

What Are Sunscreens for Windows?


Also referred to as privacy screens or solar screens, sunscreens for windows are personalized window screens that reduce the amount of heat and sun rays entering a room. They usually cover the entire window.

How Much of a Difference Do Solar Screens Make?


Solar screens are a good upgrade for energy efficiency in your home. This is because it prevents 90% of heat from reaching the window's glass, which helps keep your space cool. Solar sunscreen also blocks 65%-90% of UV rays, thus preventing the sun from heating your home. As a result, you don't need to use too much air conditioning.

Need a Sunscreen Company in Mesa, AZ?


Do you need screen repairs, DIY sunscreen advice, window screen, or screen door installation? We are here to help. There are so many pros to using sunscreens in your home. They not only prevent excessive light and heat from penetrating your home. They also encourage privacy in your house.
At Lines Sunscreens, LLC, we pride ourselves on over 20 years of experience when it comes to window treatments, including your screens. We offer cost-effective yet high-quality sunscreens products and services. We are also here to help DIY lovers. We can give you advice, accurate measurements, and guidelines to make your DIY project bearable.
To ask any questions, get a quote, or schedule an appointment, call or text us at (480) 833-4154 or (480) 617-0867 for a serious deal. You can also fill out our online form, and we will surely get back to you.