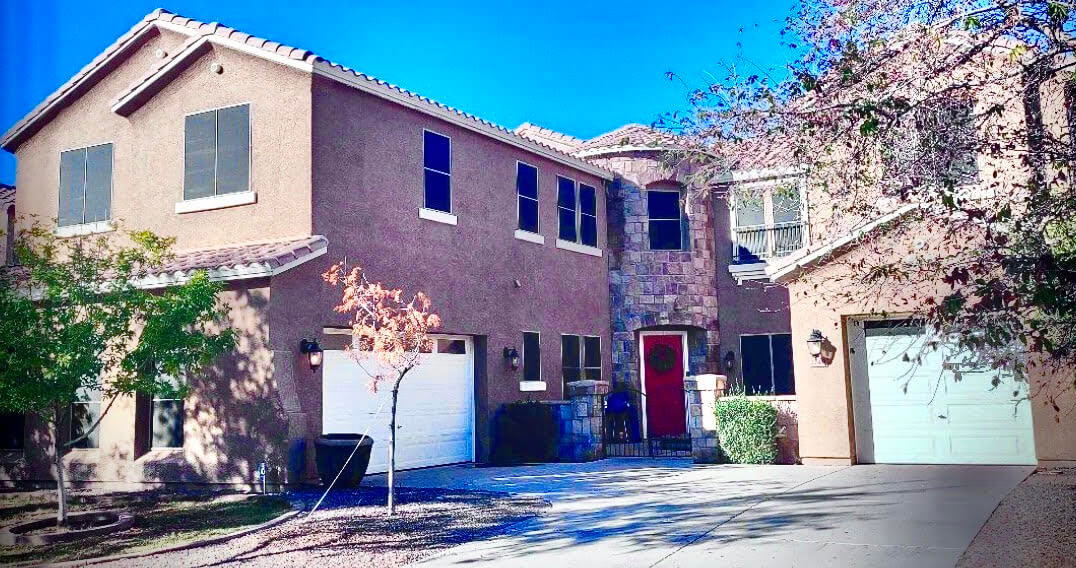 Residential & Commercial Sunscreens in Gilbert, AZ
In a place with summer days as hot as Arizona, having commercial and residential sunscreens protecting your house or business is a huge benefit. A window sunscreen installation in Gilbert, Mesa, Chandler, and Tempe, AZ blocks out harmful UV rays, keeping you cooler and more comfortable, even on the brightest, hottest days. Plus, screens are a great way to control the light level in your building, so you're not constantly blinded!
At Lines Sunscreens, LLC, we offer a wide variety of custom sunscreens to help you keep the sun in check. From custom-cut window sunscreens to a screen door replacement in Gilbert, AZ, we make sure you get the highest standard of protection!
Need a Field expert so you can relax until your project is completed?
Please call or text

Ryan Colby
(480) 617-0867
ROC# 342512
For questions, advice on DIY projects or to schedule a visit to our shop call or text Deb Lines (Owner)
(480) 833-4154
Custom Made
Finding the right size sunscreens can be difficult, which is why we provide custom-made solutions for all our clients. We carefully measure your window or door then craft custom sunscreens to fit.
Varied fabric options
We use Phifer Suntex and Textilene (Twitchell) products for all our residential and commercial sunscreens. This allows for a wide variety of fabric options, from lighter to darker variants and closer-knit screens for maximum protection from the sun.
Solar & insect protection
Consider both solar and insect protection options when it comes to our commercial and residential sunscreens. We offer tear-resistant bug screens and solar screens that reduce heat while keeping unwanted pests out of your home. Enjoy the fresh air, worry-free!
DIY Screens
Save the money on technician fees and "Do it Yourself". You measure the screen, and we will manufacture it! Once the screen is ready, you can install it with some pointers from us (if needed) and enjoy your brand new screen! Call or text today and we can tell you how to get started! Feel free to bring us your worn out screens for even more convenient service!
**We are not responsible for measurements provided by clients**
Benefits of Sunscreens
Using heavy-duty woven mesh products from SunTex and Textilene (Twitchell), we fabricate window sunscreens that block 80%, 90%, and even 95% of the sun's rays before they enter your windows and doors! Our capabilities allow us to tailor solutions for your windows, doors and porches. Take a look at what makes sunscreens such a great investment for your home or business:
Contact Us
Sunscreen installations from Lines Sunscreens, LLC are the key to keeping the sun under control and enjoying the Arizona climate—even on the brightest days. Contact us today at 480-833-4154 to learn more about our solar screens, screen repairs, screen doors, or rolldown shades, or to set up a consultation to begin enjoying their benefits in your home or business.