Sunscreen Company in Gilbert, AZ
Do you need exceptional new window screen and door screen services in Gilbert, AZ? At Lines Sunscreens, LLC , we offer a wide range of window screen replacement services, including new screen installation, re-screening, repairs, and mounting. Our expert screen technicians handle every project with utmost care and professionalism at a favorable cost. We also have quality products, including sliding screen doors, bug screens, rolldown shades, sunscreens, and more. Our clients include residential houses, and commercial and construction companies.
The services we offer include the following:
Screen Repair and Installation Services
We provide quality door and window screen services and products customized for our client's specific needs. Whether it's screen repair, mounting, installation, or you need new screens, we have the expertise to offer quality at reasonable prices. You'll get what you want at a wholesale price! If you have existing frames, bring them, we can use them as templates for new screens. For the frames that are still in good condition, we re-screen them using new fabric.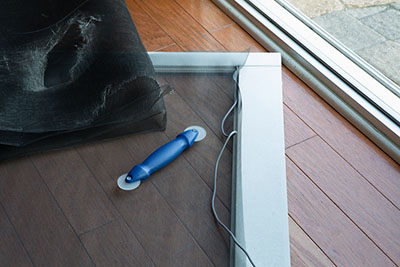 Screen Repair
Our expert screen technician handles our screen repair services to restore the reliability and ability to protect your screen. If your screen has a rip, holes, or tears caused by the weather, animals, or insects, we have a solution for you. Our services include spanning residential and commercial window screen repair.
We have a variety of materials from the best brands, such as Textilene Mesh and Phifer SunTex, to ensure durability and ease of cleaning. For more durability, we have a tear resistant Superscreen (Nano 50), preventing stubborn bugs from entering your space. We use these products because they're resilient against tearing and the effects of sun mitigation properties. We also offer maintenance services on repairs to prevent bugs, sunlight, and debris from getting into your home.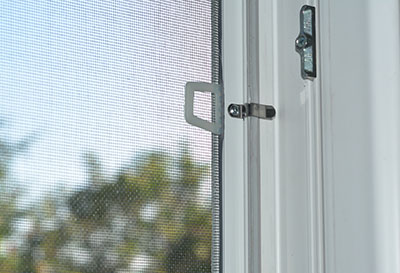 Screen Door Installation
Having screen doors in your space makes you enjoy the beautiful weather of the southwest without worrying about bugs and debris. Our screen doors are custom-made for your home or business, thus meeting your expectations. We pride ourselves on being an authority of glass door screens and sliding screen doors in Gilbert, Chandler, Tempe and Mesa, AZ. Whether you want a new screen door installation or need your irregular door changed, we are ready to help.
With our screen door installation, you don't have to worry about durability. We install patio doors that resist damage, and the frames are resistant to rain and wind. Also, the materials we use on the actual screen are from the best brands. Moreover, our screen door installation services are affordable without compromising on quality.
Roll Down Shades
With the scorching sun in Arizona, it can be unbearable when it penetrates your home. That's why you need a solution to keep you comfortable and prevent other exposure effects. We have rolldown shades in different styles and sizes, making it possible to have the right rolldown shade for every room in your home. When installed, you only need to pull them down to enjoy a cool environment away from the heat and light.
Apart from the comfort rolldown shades bring into your space, it's easy to install no matter the window size. You'll also enjoy the simplicity of its maintenance, and it's durable. Moreover, you can choose between semi-succulent and opaque shade options and styles. It is also an affordable option for light mitigation. Our goal is to help you block the sun with quality products with maximum return on investment.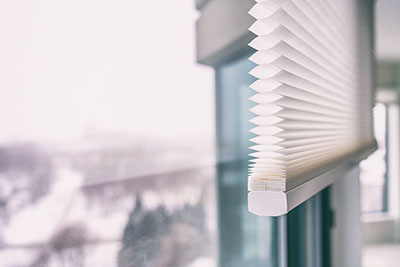 DIY Screen Installations
At Lines Sunscreen, LLC we allow you to do the installation yourself. If you need to measure your window and install the screen yourself, we will manufacture it for you and give you an installation guide to help you through it. Otherwise, you can opt to have us measure the window, manufacture and you'll install it yourself. Whichever way you choose, we are ready to offer the required support.
There are no minimum orders to DIY. You can call or text us at 480-833-4154 to start the journey of installing the window screen yourself and saving money. If you're unsure or worried about the outcome, relax because we will walk with you from start to finish. As professionals, we will answer all your questions and offer advice where necessary. You'll definitely love the outcome.
Frequently Asked Questions (FAQs)
Are Window Sunscreens Worth it?


Yes, window sunscreens are worth it as they prevent heat transfer that usually occurs on the glass surface. As a result, it brings various benefits to a space. Sunscreens reduce energy use by preventing the heat from escaping through the windows, thus reducing the air conditioning required during summer. It also makes the home comfortable by limiting the heat getting into the house.
Also, window sunscreens have an array of attractive designs, which makes a space more appealing. Furthermore, they protect from UV radiation which has effects such as causing fading on home fixtures.

What Are Sunscreens for Windows?


Also referred to as privacy screens or solar screens, sunscreens for windows are personalized window screens that reduce the amount of heat and sun rays entering a room. They usually cover the entire window.

How Much of a Difference Do Solar Screens Make?


Solar screens are a good upgrade for energy efficiency in your home. This is because it prevents 90% of heat from reaching the window's glass, which helps keep your space cool. Solar sunscreens also blocks 65%-90% of UV rays, thus preventing the sun from heating your home. As a result, you don't need to use too much air conditioning.

Need a Sunscreen Company in Gibert, AZ?


If you need a sunscreen company in Gilbert, AZ, Lines Sunscreen, LLC is your trusted partner. We have been offering exceptional sunscreen services for nearly 50 years, so you can expect the best from us. We pride ourselves on being an authority on door screens and new window screen services. Don't wait any longer to have your dream screen door or window in your space. We have just what you need! For more information, call or text us today at (408) 833-4154 for site in-house quotes or fill in the contact form to make an appointment.