Screen Doors in Chandler, AZ
When you live in a nice place like Chandler, AZ, you don't want to live with your windows and doors closed up all day long. Lines Sunscreens, LLC has the solution! Our screen doors let you open up your home without inviting in pests, dirt or other debris. You shouldn't have to give up that warm Arizona breeze just to keep out unwanted guests.
We install sliding screen doors so you can enjoy the outdoors from inside your home or business. Our screens are well-made with the very best products, custom-made to fit any door frame. We make sure to give you a product you'll love.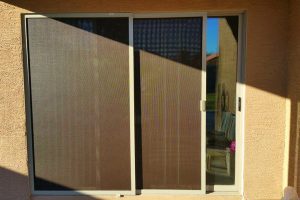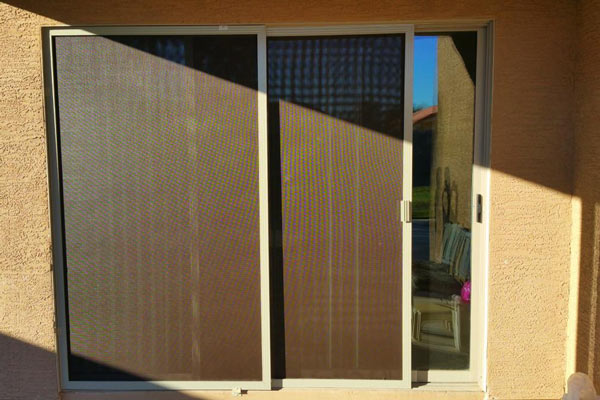 Benefits of Our Screen Doors
There's a lot to love about our screen doors and we promise you'll see the benefits from the moment they're installed. Check out why home and business owners choose us for their screen door needs.
Durable: Get rid of your flimsy patio screen door and replace it with ours! They stand against the harsh elements—even heavy wind and rain—to keep your home safe and free from damage. If you need a replacement, you can count on us to get the job done.
Cost efficient: We'll match the price on quotes from any other contractor! Replacing patio screen doors shouldn't break the bank. With our competitive pricing, you'll get the best quality at an affordable cost.
Customizable: No matter what size your doorway is, we've got the right sliding screen doors for it. Our workers can travel anywhere in Chandler, AZ to carefully measure your doorway's dimensions. That way, you'll have a screen that's guaranteed to fit.
Let the Breeze In
If you love the fresh Arizona air, you need a screen door from Lines Sunscreens, LLC. Please feel free to give us a call at 480-833-4154 if you have questions. We'd love to hear from you, and we'll even give you a free quote on doors for your home or business.