Screen doors in Gilbert, AZ
Homeowners living in Gilbert, AZ know the challenges of enjoying a refreshing desert breeze without opening your home up to bugs and dust. A screen door is the answer! Screen doors improve the airflow through your home, without leaving it vulnerable to unwanted dust, debris and pests.
If you need a screen door made of quality materials, look no further than Lines Sunscreens, LLC. Not only can we custom-create a screen door that's ideal for your home, we also install sliding screen doors for a perfect fit. Customers choose us not only because of the caliber of our products, but because of our trusted reputation for customer service and excellence!
The Highest Quality Screen Doors
You need a screen door that's going to stand up to the elements and last for years to come. Take a look at why our screen doors set the standard for excellence.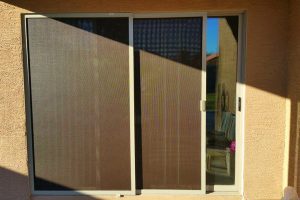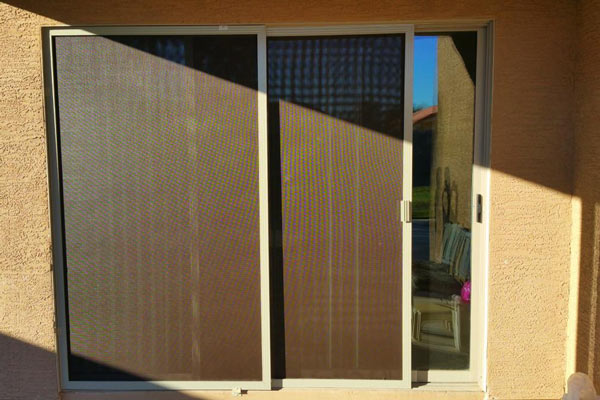 Sturdy: We replace worn-out patio screen doors with those made of the best materials in the market. We'll provide screens that are tear-resistant and pest-proof, ready to hold up against heavy wind and rain.
Affordable: You can bring us quotes from other contractors, and we'll give you that price! We offer sliding screen doors with the utmost quality that won't hurt your wallet. With us, you'll get the best prices in Gilbert, AZ.
Custom: Have troubles finding patio screen doors that fit? We can help! Our professionals collect precise measurements so our screens fit all doorways. We take pride in our attention to detail, and it shows in our work.
Open Your Home with Confidence
What are you waiting for? Give us a call at 480-833-4154
for a free quote on screen doors. The staff here at Lines Sunscreens, LLC will help you find the door that's perfect for your home or business. With our products, you'll want to keep your doors open all day long!