Sunscreens in Gilbert, AZ
Sunscreens are a must-have in Arizona. Intense sunlight can affect your comfort even while you're indoors, leading to sweltering temperatures and high cooling costs. At Lines Sunscreens, LLC, we install new window screens that protect your home from intense UV rays and glare. Homeowners and businesses in Gilbert, AZ count on us for quality window screens at great prices. We work with you to make sure you get a sunscreen that brings noticeable improvements to your daily quality of life.
Custom-Made Fit and Fabric
We offer a vast range of sunscreens, perfect for every residential or commercial building, no matter what window sizes or styles you have. With us, you'll never have to worry if your new sunscreen will fit. We measure the dimensions of your window and create a screen that perfectly covers it.
Phifer Suntex and Textilene are the fabrics of choice for our window screens. They are tightly knitted, which gives you maximum protection from UV exposure. These fabrics also come in a range of light to dark shades for you to choose from, for maximum customization of your tint level.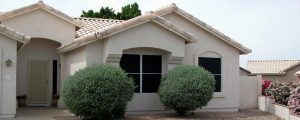 Solar and Insect Protection
Bring a fresh breeze into your home without the intrusion of bugs! Our window screens will protect you from unwanted pests and the harmful elements. They're great for selling a breeze through on days when temperatures aren't so harsh, even if the sunlight is. Our sunscreens stop up to 95% of UV rays from entering your home or business.
Protect Yourself From the Sun
Ready for a new window screen installation? Call Lines Sunscreens, LLC today at 480-833-4154 for more information about our products. We're proud to serve Gilbert, AZ customers need protection from the harsh sun and a solution to blinding light. We'll even give you a free quote and answer any questions you have about sunscreen customization options.